Let me tell you a little about us
Mitten Animal Hospital was founded in 2015 by Dr. Neil E. Coleman. Since moving away for veterinary school, Dr. Coleman has been excited to move back to his home state of Michigan to open his veterinary practice. He wanted to show his pride for the "Mitten State" and decided to name his animal hospital after Michigan's nickname. At Mitten Animal Hospital, we pride ourselves on caring for our patients as if they were our own pets. We strive to provide the best veterinary medicine to our patients through excellence in preventive medicine and surgery. We value the importance of the human-animal bond and realize the depth of emotions that are a part of this bond. We will utilize an open door policy and an open floor plan that allows clients to be involved and present for every step of their cats' or dogs' office visits and medical treatments.
We are proud to be a part of the New Hudson community! We are looking forward to participating in local events and community service work with local shelters and rescue groups.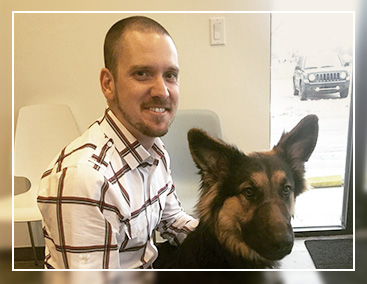 Dr. Neil E. Coleman, Veterinarian, Owner
Dr. Neil Coleman is a 2011 graduate of St. George's University School of Veterinary Medicine in Grenada, West Indies. After spending three years on the island, he completed his clinical year of veterinary school at Virginia-Maryland Regional College of Veterinary Medicine in Blacksburg, Virginia. Upon graduation, Dr. Coleman became an associate veterinarian at a progressive, high volume small animal hospital just outside of Washington, DC.
In 2013, Dr. Coleman moved back to his hometown of Dearborn, Michigan to spend more time with his family. He spent a year and a half as an associate at an intimate small animal hospital near Metro Detroit. It has been his dream to open his own veterinary hospital since he was young, and Mitten Animal Hospital is finally allowing him to accomplish that goal. His professional interests include dentistry (his father was a dentist), surgery, and internal medicine.
In his free time, Dr. Coleman enjoys playing ice hockey, water-skiing, and spending time with his wife, Amanda and their daughters, Anna and Ella. They are proud parents of Cinderella, a spoiled Chihuahua mix, and Macy, a sweet brown and white tabby cat.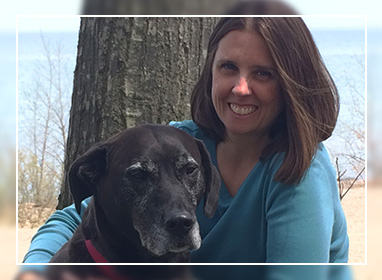 Sharon Steck
Licensed Veterinary Technician
Sharon took an interest in animals and Veterinary Medicine when she was a young child. She began working in 1991 as a veterinary assistant and graduated from the Veterinary Technician program at Macomb Community College in 1998. She completed her Bachelor of Science degree at Madonna University in 2006 with a major in Biology. She has enjoyed her career as a Veterinary Technician and has had experience working in both small animal clinical practice as well as in research at the College of Veterinary Medicine at Michigan State University. Her passion is working directly with animals and building relationships with clients in a clinical setting. She resides with her husband Jason in Hartland and has a family consisting of a Lab mix named Leroy, a black Lab named Huckleberry, and an orange tabby named Phinn. Her interests and hobbies include reading, kayaking, camping, and enjoying nature in the outdoors.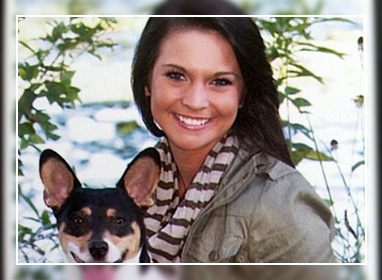 Heather Adams
Veterinary Assistant and Office Manager
Heather has always wanted to work in a vet office to care for animals. She is currently enrolled in the veterinarian technician program through Oakland Community College. She is eager to meet new people and for the opportunity to care for their pets at a brand new clinic in her hometown. She considers this her dream job. Heather grew up in South Lyon and worked at a local petting zoo before joining the staff at Mitten Animal Hospital. She has a sweet pug named Paisley, a Jack Russell terrier named Gizmo, a rat terrier named Gadget along with 3 cats. Heather's favorite hobby is shopping, but she also loves to volunteer at the local humane society in her free time.
Samantha St. Pierre
Veterinary Assistant
Samantha has always had a passion for animals since she was young, and has always wanted to work with them in some capacity. She graduated from Michigan State University in 2012 with a Bachelor of Science degree in Zoology. Sam was previously employed as a zookeeper working mostly with giraffe and African hoofstock. In 2015, she decided to make a career change into the veterinary medical field. Sam is currently hoping to go back to school to become a licensed veterinary technician. She resides in Howell with her husband, Michael and their mastiff/lab mix, Frank, who they rescued from a humane society. Her hobbies are reading, kayaking, skiing, as well as many other outdoor activities.