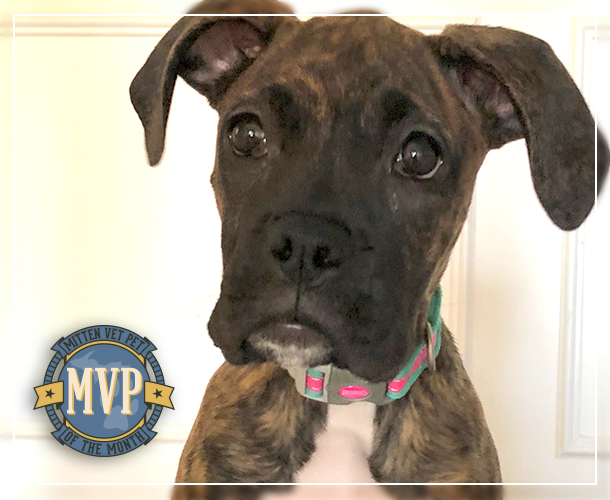 Let us introduce...LOLA
Mitten Vet Pet of the month for March 2018.
How did you obtain your pet?
Lola came from the North Pole delivered by Santa!
How old is your pet?
Lola is 4 months old.
What is your pets favorite pastime?
Her favorite past time is sleeping and growing.
What is your pet's favorite toy?
Currently Lola's favorite toy is the 'Sophie la Giraffe.'
What is your favorite thing about your pet?
Our favorite thing about Lola is that she is loving and playful.
Why does your pet love Mitten Animal Hospital?
Lola loves Dr. Coleman and all the other caring staff at Mitten Animal Hospital!