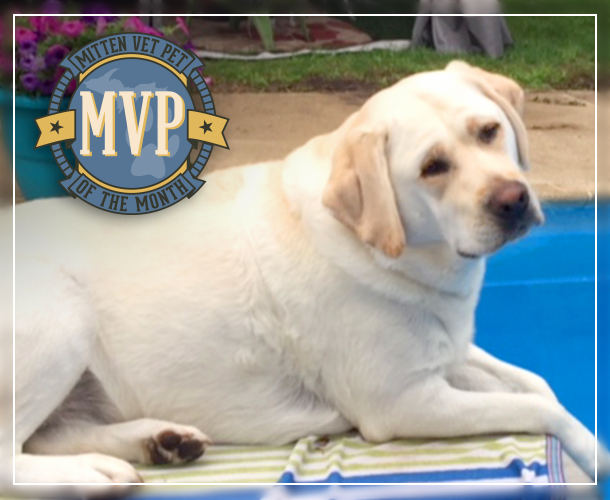 Let us introduce...HAVEN
Mitten Vet Pet of the month for June 2018.
How did you obtain your pet?
We got Haven from Crest Kennels. She was the smallest of the litter and needed some extra love and attention.
How old is your pet?
Haven was born on 12-28-2011. She is 6-years-old!
What is your pets favorite pastime?
Haven LOVES to swim! She used to dig under our fence and jump in the pool!
What is your pet's favorite toy?
Haven loves ALL squeaky toys!
What is your favorite thing about your pet?
We love that Haven thinks she's a "lap" dog! She may be 80 lbs but it's so cute that she loves to be so close to us!
Why does your pet love Mitten Animal Hospital?
Haven loves Mitten Animal Hospital because everyone is so gentle with her and they take great care of all her boo-boos and illnesses!