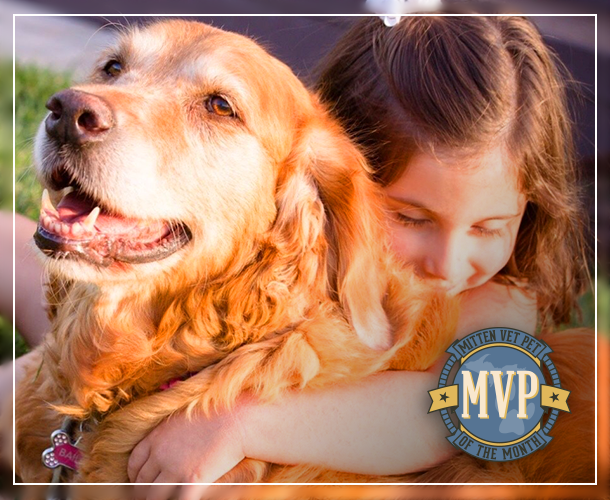 Let us introduce...BAILEY
Mitten Vet Pet of the month for September 2018.
How did you obtain your pet?
I got Bailey when I was living in Germany. She was 3 months old when I got her. *fun fact* Bailey has traveled across the Atlantic Ocean 3 times!
How old is your pet?
Bailey is 14 years old.
What is your pets favorite pastime?
These days Baileys favorite pastime is sleeping.
What is your pet's favorite toy?
Baileys favorite toy is a squeaky soccer ball.
What is your favorite thing about your pet?
My favorite thing about Bailey is her! I'm biased but I think she's the sweetest cutest smartest dog ever. I'm so lucky I get to be her person!
Why does your pet love Mitten Animal Hospital?
Bailey (and her family) love Mitten because we feel like family there. Everyone is so kind and helpful. We are so glad that we found you!!!