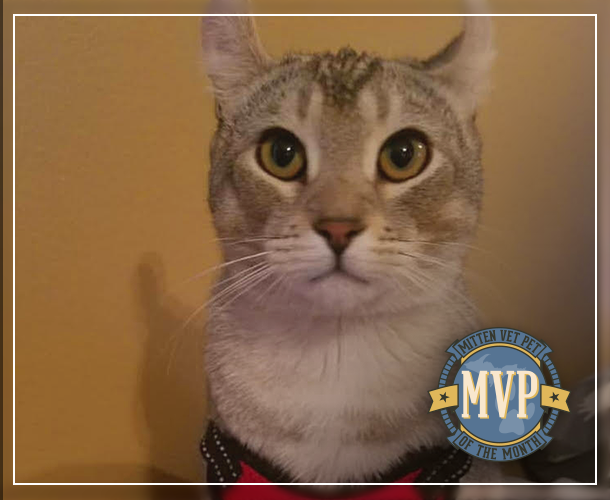 Let us introduce...RIVER
Mitten Vet Pet of the month for March 2019!
How did you obtain your pet?
We got River from a Highland Lynx breeder. He was the last one in his litter, that no one wanted.
How old is your pet?
River will be 1 in May!
What is your pets favorite pastime?
His favorite pastime is playing with his brother and sister & going for walks.
What is your pet's favorite toy?
River's favorite toy is the box the toy came in.
What is your favorite thing about your pet?
Our favorite thing about River is he acts like a dog! He enjoys swimming and hiking with us.
Why does your pet love Mitten Animal Hospital?
River loves Mitten Animal Hospital because they always take care of him and his siblings. (And temporary foster siblings) He might be a little vocal but they always make him feel welcomed!