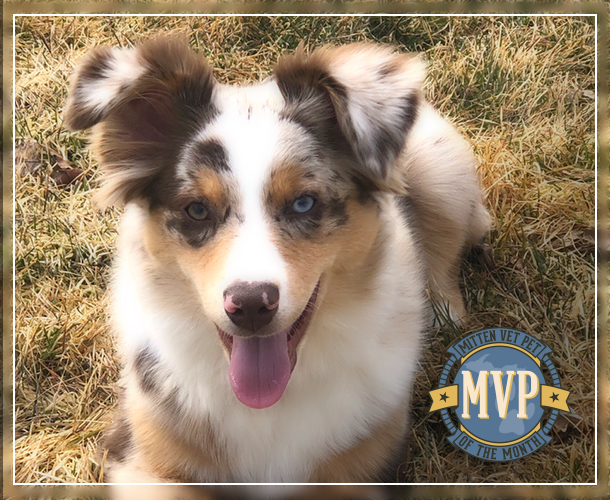 Let us introduce...MAZZY
Mitten Vet Pet of the month for May 2019!
How did you obtain your pet?
From a breeder in Central Michigan.
How old is your pet?
6 months old
What is your pets favorite pastime?
Running around the yard as fast as she can
What is your pet's favorite toy?
Stuffed Squeaky Unicorn
What is your favorite thing about your pet?
She's very loving
Why does your pet love Mitten Animal Hospital?
Everyone is very kind and friendly.