What services we can offer your pet...
At Mitten Animal Hospital, our mission is to care for our patients as if they were our own pets. We will provide the best veterinary medicine to our patients through excellence in preventive medicine and surgery. We value the importance of the human-animal bond and realize the depth of emotions that are a part of this bond. We will utilize an open door policy and an open floor plan that allows clients to be involved and present for every step of their cat or dogs' office visits and medical treatments.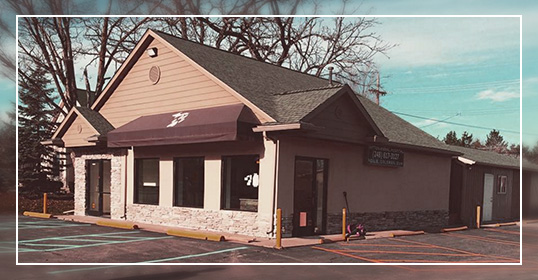 Convenient Location
Located just east of 5 corners intersection in New Hudson at 56754 Grand River Avenue.
Located within 0.8 miles of the Milford Road exit (exit 155) off of I-96, we provide veterinary services to New Hudson, Lyon Township, South Lyon, Green Oaks Township, Milford, Wixom, Brighton, Novi, and the surrounding area.
Ample parking including twelve designated spots in the New Hudson United Methodist Church parking lot.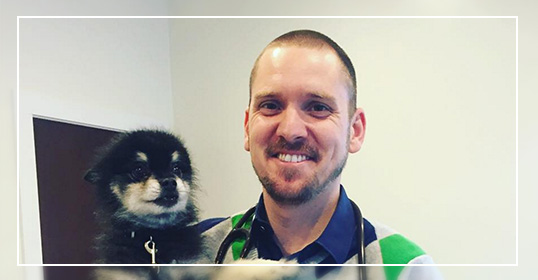 Welcoming Environment
Inviting lobby with separate entrance and exit
A knowledgeable and accommodating staff
• Three spacious exam rooms including a room designed specifically for large dogs and another room for cats that includes a nook and ledges for climbing.
• Thorough, educational appointments: We allot 30-minute for each appointment to include plenty of time for questions and follow up.
• Drop-off appointments and house calls available for established clients.
Wellness and Preventative Care
We are here for you throughout all of the stages in your pet's life. From puppy or kittenhood to the senior stages, we provide care that is personalized to you and your pet.
Mitten Animal Hospital places high value on preventative care and wellness visits for all pets. From the puppy and kitten stages throughout adult life and into the senior years, preventative care can help your pet live a longer, healthier life. These visits allow us to stop illness before it starts or to catch an illness in its early stages.
Preventive care is tailored specifically to each pet. Recommendations depend on your pet's age, location and lifestyle. The staff at Mitten Animal Hospital are likely to recommend many of the following items as part of the lifetime care plan for your pet:
• Puppies and kittens should be seen at approximately 8, 12, and 16 weeks of age for a comprehensive physical exam with the veterinarian, fecal testing, parasite deworming, vaccinations and to start flea, tick, and heartworm prevention.
• Spaying or neutering dogs and cats is recommended around 6 months of age to prevent pregnancy, avoid overpopulation, and eliminate the risk of uterine and testicular cancer.
• Adult pets between the ages of 1 to 6 years should be seen for wellness visits at least once annually for a comprehensive physical exam with the veterinarian, fecal testing, vaccine boosters and ongoing flea, tick, and heartworm preventatives.
• Dental care will be discussed during each physical exam, and a dental cleaning may be recommended when tartar and/or gingivitis are noted.
• Vaccinations (each individual vaccine will have a link where client can click on it and read more about it)
• Your veterinarian will be the best resource to determine the appropriate course of vaccinations for your pet's lifestyle. Please see below for a list of vaccinations available through Mitten Animal Hospital. Click on each vaccine for more information.
Cats
• Rabies
• Distemper (FVRCP)
• Feline Leukemia
Dogs
• Rabies
• Distemper (DHPP)
• Leptospirosis
• Lyme
• Bordetella
• Influenza
Preventatives
The doctors and staff at Mitten Animal Hospital recommend year-round protection against fleas, ticks and heartworms for all pets, indoor and outdoor. For more information on parasites, please visit the Companion Animal Parasite Council website.
Fleas and ticks exist year-round in our climate, and may even be carried inside unknowingly on your shoes and clothing. Bravecto , a chewable treat that lasts for 12 full weeks, can keep fleas and ticks away from your dog and avoid the diseases associated with these parasites. For cats, a once-monthly topical application of Revolution can keep them free of fleas and ticks.
Heartworms, carried by mosquitos, infect dogs and cats and cause asthma-like symptoms that can often be fatal. Heartworm prevention is as simple as giving your pet a flavored chewy treat called Interceptor Plus once a month (Interceptor Plus also provides protection against roundworms, hookworms, whipworms, and tapeworms - all intestinal parasites). For more information on heartworms, we recommend the American Heartworm Society website.
Senior Pet Care
As pets age, their medical needs change more rapidly. Preventative care is the key to your senior pet's longevity and health. To detect problems as early as possible, Mitten Animal Hospital recommends twice-annual physical exams and lab work on all pets age 7 and over.
• Dogs and cats are generally considered seniors when they reach 7 years of age. When pets get older, they often develop changes in their day-to-day habits. And while it's easy to blame some of those changes on old age, it's possible that your pet is experiencing health problems. Have you noticed your pet slowing down on walks? Does your pet have some difficulty rising from a nap or have trouble with stairs? Is your pet losing or gaining too much weight? Is your pet drinking or urinating more than usual? All of these signs could point to a health problem. Often, the earlier a health problem is found, the better the chances for a good outcome.
• Scheduling regular veterinary examinations is one of the most important steps you can take to keep your elderly pet in tip-top shape. When dogs and cats enter the senior years, these health examinations are more important than ever. The American Animal Hospital Association (AAHA) and the American Veterinary Medical Association (AVMA) recommend that healthy senior dogs and cats visit the veterinarian every six months for a complete exam and laboratory testing. In order to stay current with your senior pet's health care, twice-a-year exams are a must.
• Senior pets age 7 and over should be seen twice yearly for physical exam, fecal testing, vaccine boosters, ongoing flea/tick/heartworm prevention, and lab work (blood and urine testing) to monitor health and check for common age-related illnesses.
• Let us help keep your older pet healthy and happy.
Imaging
Digital imaging via radiography
• Seamless integration between digital images (radiographs) and records
• Brand new digital whole body radiography
• Instant results leaves more time for in-depth discussion
• Email and CD versions of images available to client or for referral
Surgery
We provide thorough anesthesia monitoring including ECG, blood pressure, pulse oximetry and thermoregulation. We can perform spays, neuters, mass removals, laceration repairs, abdominal surgery, select orthopedic procedures, and more.
Mitten Animal Hospital has a surgical suite for routine and critical procedures which can be performed Monday through Friday. Our surgical suite offers a client viewing area allowing you to accompany your pet throughout their hospital stay.
A Licensed Veterinary Technician monitors vital signs on all surgical patients, and monitoring equipment is used to measure heart rate, respiratory rate, oxygen levels, blood pressure, and temperature. Pain medication is given before and after all surgical procedures because keeping your pet comfortable is our top priority. Should you ever require a specialized service that is unavailable at our hospital, we are happy to assist with referrals to an appropriate specialist.
Leading up to your pet's surgery, you will be informed of the following protocols for your pet's safety:
• No food after 8:00pm the night before surgery. Limited amounts of water are OK.
• Admit your pet between 8:00 – 8:30am. At this time, we will also ask you to review and sign a Consent Form and Treatment Plan. Please allot yourself enough time to go over these forms and ask any questions. The doctor or technician will update you after surgery and confirm a discharge appointment time.
• Most surgeries are discharged the day of the procedure, but discharge time will be determined on a case-by-case basis.
• Discharge appointments will be scheduled to review post-operative care and review all medications to take home.
Whatever your pet's surgical needs are, the staff at Mitten Animal Hospital treats you and your pet with compassion and respect.
Dentistry
Does your pet have stinky breath? Pet dental health is just as important as it is in humans. Dental disease can lead to damage to your pet's kidneys, heart, and liver.
Sign of dental disease include:
• Decreased appetite
• Drooling
• Teeth that "chatter" (especially in cats)
• Swelling below the eye (especially in dogs)
• Appearance of plaque and tartar
• Discolored teeth
• Lethargy or reduced activity
If you have noticed any of these symptoms, your pet may need to have their teeth cleaned. It is recommended to have yearly dental cleanings for a healthy pet.
At Mitten Animal Hospital, we offer state-of-the-art equipment to take care of your pet's dental needs. We offer prophylactic (preventive) dental cleanings, which include full mouth charting, identifying periodontal disease through measuring the pocketing of the gums, ultrasonic scaling and polishing of the teeth, and applying a fluoride treatment/plaque retardant to the teeth.
We also use digital x-ray technology to identify periodontal disease underneath the gum line and to help determine which teeth need to be extracted. Similar to humans, pets can have diseases that cannot be seen with the naked eye, but that will become evident with x-rays.
Our surgical services include tooth extractions, biopsies of oral masses, and resecting excessive gingival tissue. Our efficient equipment allows for shorter anesthesia time for our patients without taking shortcuts.
Please give us a call if you would like to schedule a dental screening for your pet!
Diagnostic Services
At Mitten Animal Hospital, we offer many options for on-site diagnostic testing. For some laboratory tests, we are able to provide results on the same day as your appointment or even during your appointment, which allows us to make fast, accurate treatment decisions.
We proudly have the latest in Heska blood analyzers to allow for fast, in-house lab evaluation when needed. Our in-house laboratory equipment can provide Infectious Disease Testing, Complete Blood Counts, Blood Glucose, and a variety of organ chemistry profiles during your appointment.
Our in-house laboratory equipment can provide Infectious Disease Testing, Complete Blood Counts, Blood Glucose, and a variety of organ chemistry profiles during your appointment.
For any conditions or diseases that require specialty testing, Antech diagnostic laboratories provide us with sophisticated testing services.
Mitten Animal Hospital has all of the necessary equipment to analyze urine, skin, and ears to help you get to the root of the problem and provide relief for both you and your pet!
Digital Records
The latest in veterinary software allows us to be paperless and seamless. Our staff can access your pet's health history at the click of a button. For your convenience, our staff will acquire and scan your pet's previous medical records into our system.
Digital, graphical tracking of weight, vital signs and lab results helps us monitor our patients' health over time and assess any changes that might require further testing.